Watch This Testimonial Video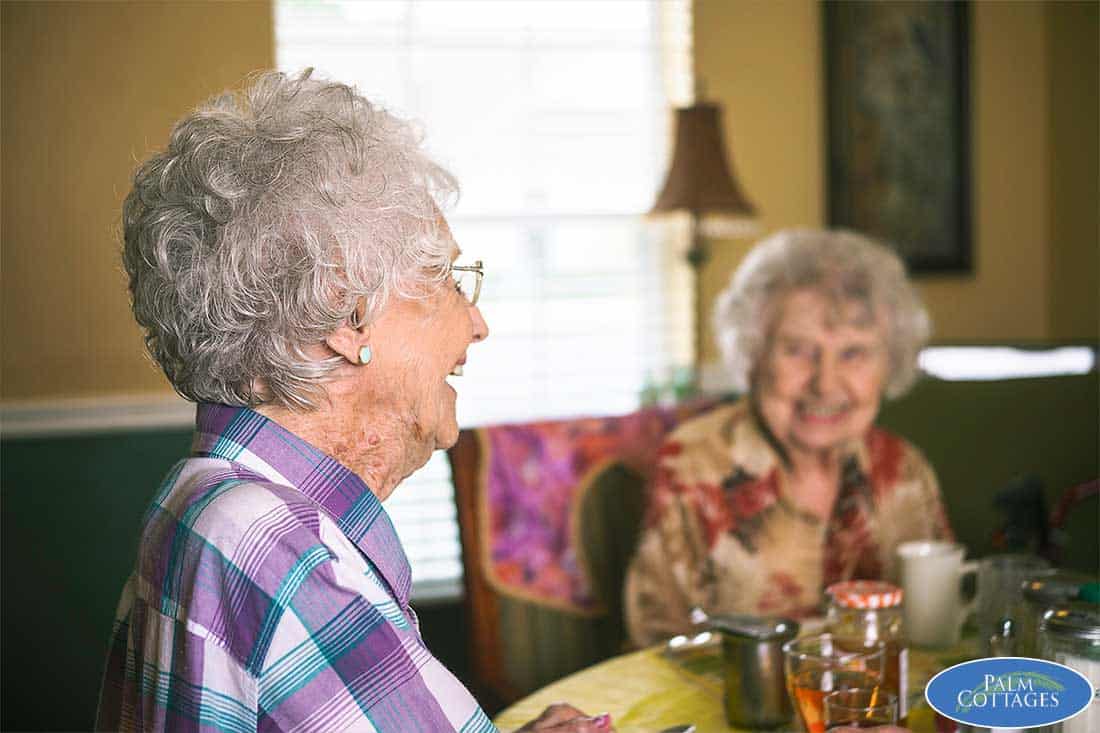 At Palm Cottages, we offer the type of assisted living care to keep our residents healthy and happy for the entire duration of their stay. We do this by going above and beyond with our professional services and our community-type atmosphere. Our facility is unique by design allowing for a homey feel with plenty of socializing opportunities. Our chefs even get to know our guests on a personal level while preparing high-quality food for them, helping to reinforce that special community feel that makes Palm Cottages such a wonderful place to stay.
The staff here at Palm Cottages offer personalized care ranging from administering medications to grooming to their personal hobbies and special interests. We serve to treat all of our exceptional residents through mind, body, and soul.