At Palm Cottages, we take pride in being one of the only care facilities to offer our residents full-service care in a small, relaxed environment. Our quaint, cottage-styled assisted living homes provide a homey feel that can't be matched elsewhere. Instead of a U-shaped building, our cottages are nearby but independent of one another to give space yet be present in the community. Our cooks are amazing. With the ability to create delicious meals and interact with our residents, they bring joy to those who need it the most. We are lucky to have them!  We take every step necessary to make our assisted living facility as welcoming as possible!
Our residents are encouraged to participate in activities and programs throughout the day.

Our Resident Care staff have completed comprehensive training in order to provide the specialized care and services that these residents benefit from.

Our Memory Care cottages are connected by a courtyard area, which allows our residents the freedom to safely take outdoor strolls.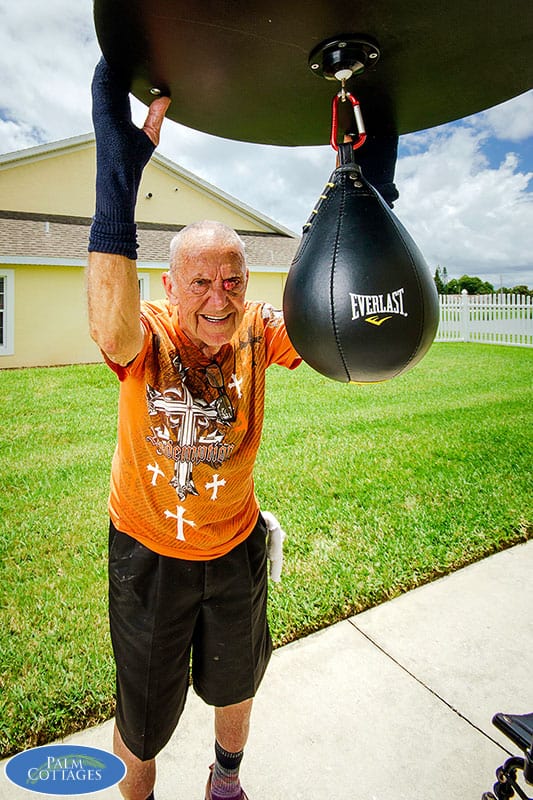 Our small size is beneficial to our residents with a favorable staff-to-resident ratio. With more workers on staff, we are able to improve our quality of care and the amount of time we spend assisting those who need us. This is critical for those who need assistance and interaction. We have a special, full-service memory care team who treats residents with Alzheimer's and Dementia.  These residents are also encouraged to attend our community's programs and activities so they can be in social situations. This also helps build the community mentality. One-on-one care helps no patient to ever be left behind. Happy aging is our agenda here!